Solar energy, the future!
Pakistan's No. 1 Energy Company that aims to provide Efficient, Reliable and Budget Friendly Solutions
generate your own electricity at zero cost
Go Solar. It's clean, simple, and smart
Charge your home with the power of the sun and watch your bills drop.
We as a company have invested a hefty amount within our research and development sector to bring about the best industrial designs through local manufactured and assembled products.
EverGreen Power are a fast-growing company within Pakistan operation at optimum efficiency and ensuring a 99% success rate for all our clients. We believe in nothing more than providing the best possible and value-added solutions for our customers.
We offer a range of solar panels and systems that can be tailored to meet the unique energy requirements of your home or business.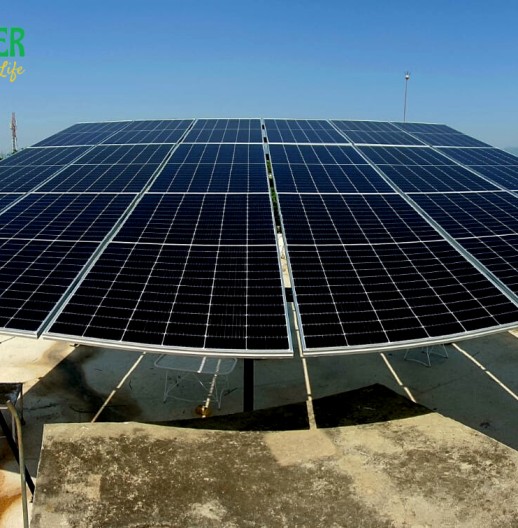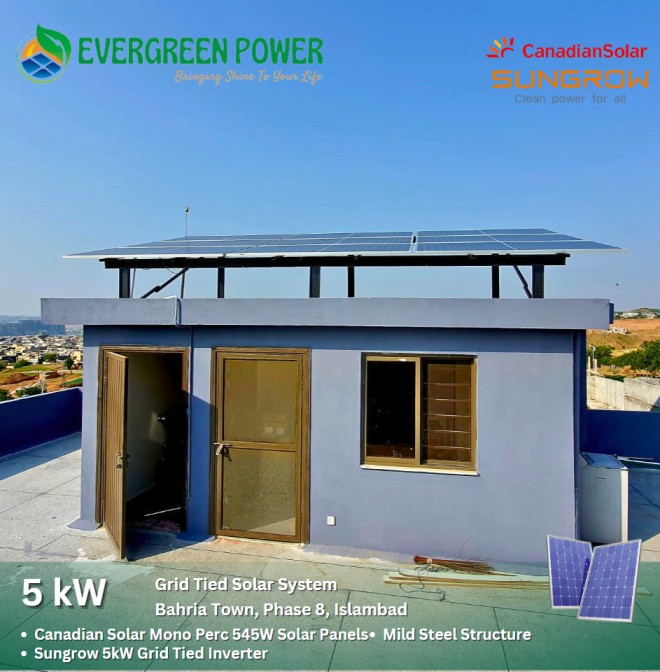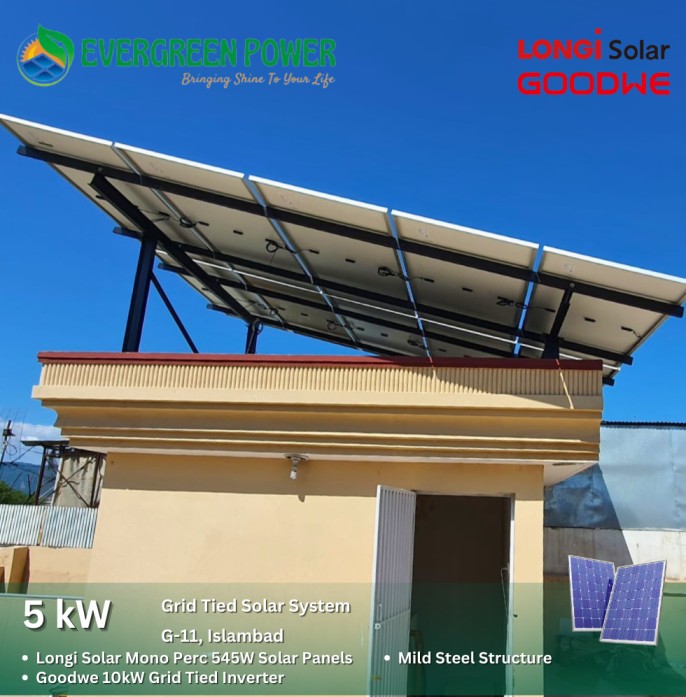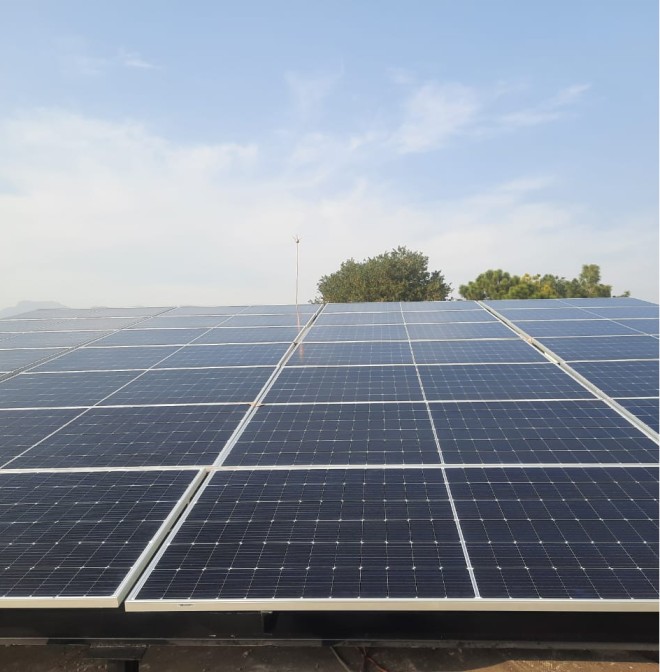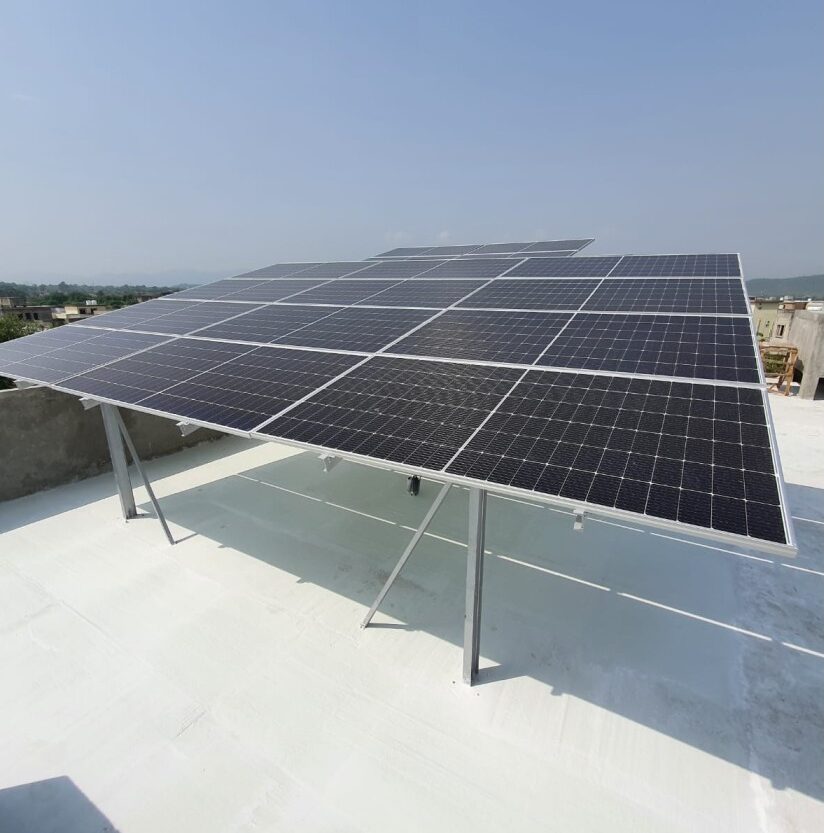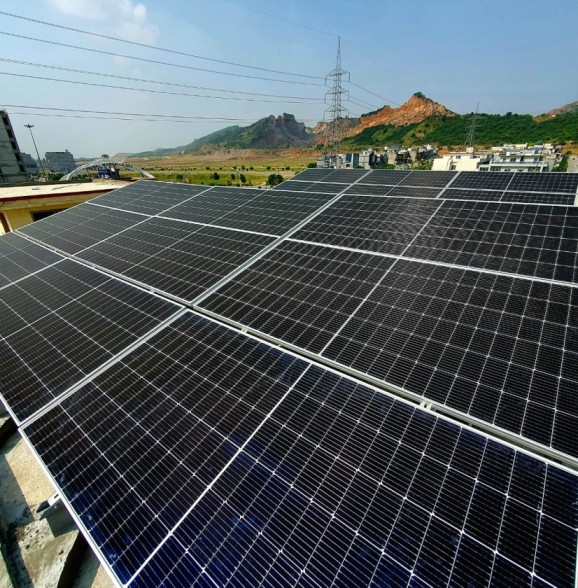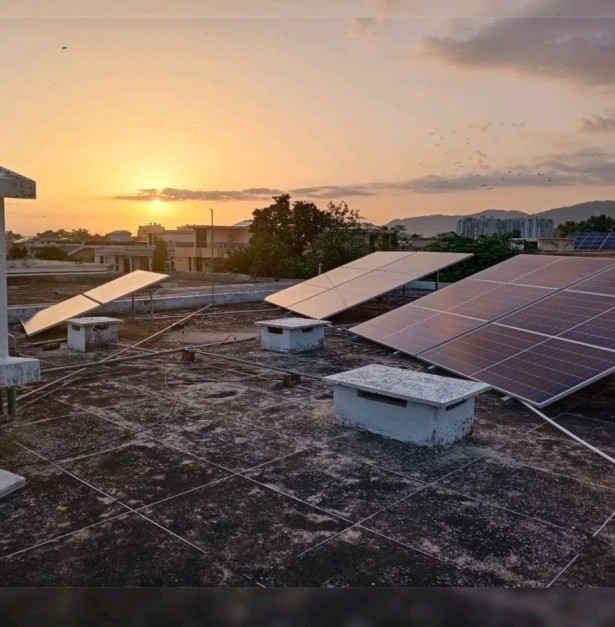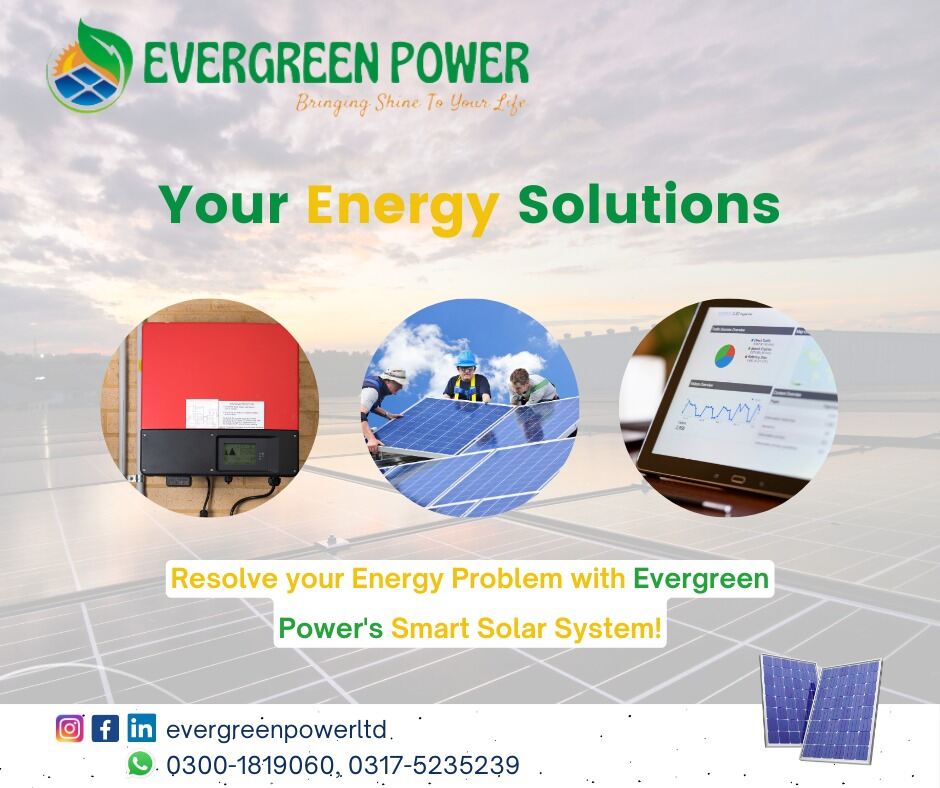 Your Smart Energy Solution
At our company, we offer smart solar solutions to help you resolve your energy problem. Our solar panels are designed to generate energy from the sun and convert it into electricity, which you can use to power your home or business. Our systems are intelligent and intuitive, and they can be customized to suit your specific energy needs.
24/7 Technical support through our online platform.
The EGP team is also on standby to address customer service calls and therefore provides both proactive and reactive support. Operating 365 days a year, the EGP is standing by to make sure customers can get the support they need to maximize the return on their investment.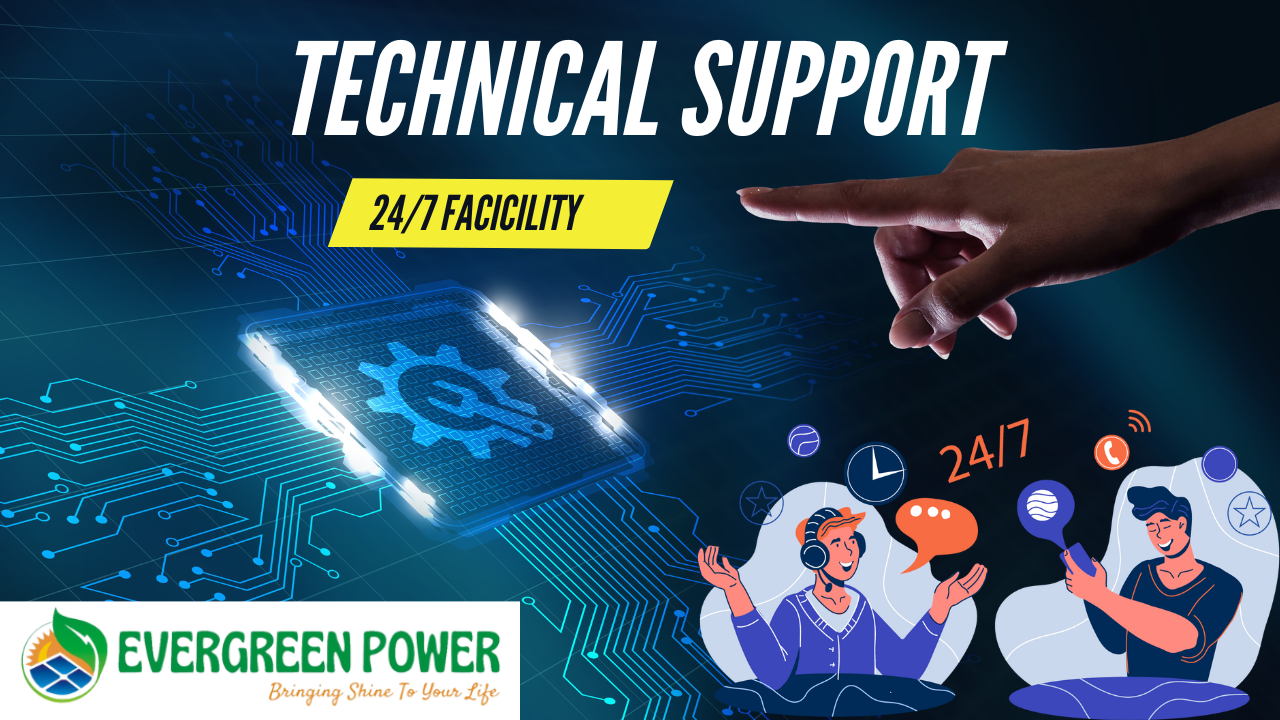 Remote monitoring and support service
Ever Green Power provides 24/7 Remote Monitoring through Web and Mobile App. It is a complete Solar Solutions with solar monitoring software where you manage and monitor the solar plant in real-time with remote access from the comforts of your office. See your plants performance at a glance and analyse them 24/7 from anywhere in the world via web browser and mobile apps. Including the Solar Saving Calculator, Operating Status, Energy Generation, Plants Capacity and Locations, remote monitoring system and many features more.
Ever Green Power ensures to conduct a preliminary survey and review for client specific installation and power requirements. This is done to assess the solar potential and requirements for backup energy for a specific residential or commercial project that we have up taken so that the best alternative can be provided as a solution. One the client selects their desired system design as per their convenience, our team installs it accordingly and ensures it's working at maximum efficiency.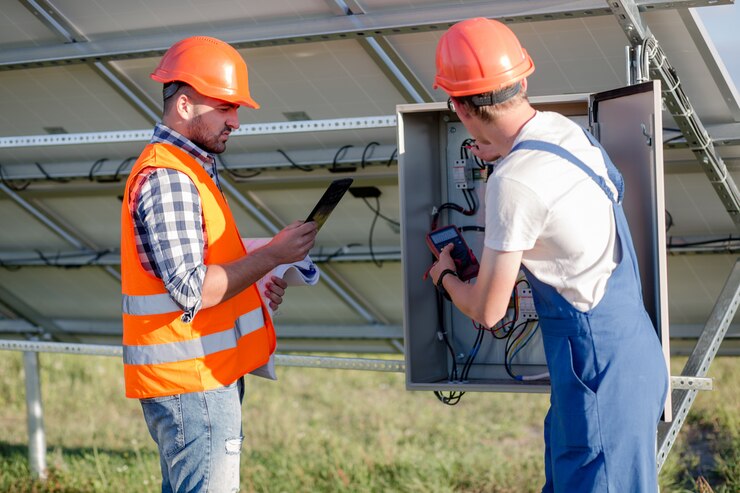 Net metering is a system that allows you to sell any excess energy your solar panels generate back to the power grid. This means that you can earn credits on your energy bill for the excess energy you produce, reducing the overall cost of your bill.
Evergreen Power ensures to provide the best and most reliable systems to our customers thus we use high quality products that are manufactured internationally. Our solar panels, inverters, battery packs and other equipment are imported from abroad and are considered to be essentially high-grade products as per international standards.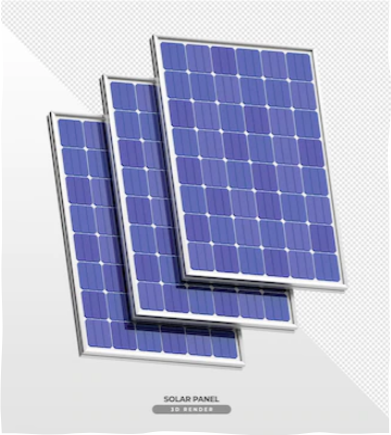 let the sun pay your bill
Lock your electricity prices and get full control of your electricity bills. Opt for a professional team of engineers to ensure an optimal solution.

Using solar power can significantly reduce your energy bills in several ways. Here are some of the ways solar power can help reduce your bills:
The government offers tax incentives to encourage the use of renewable energy sources such as solar power. By taking advantage of these incentives, you can further reduce the cost of your solar panel installation and enjoy even greater savings on your energy bills.
Solar panels generate electricity by harnessing the energy from the sun, which means you will consume less energy from the power grid. The less energy you consume from the grid, the lower your energy bills will be.
Solar panels have a lifespan of up to 25 years or more, which means that you can enjoy long-term savings on your energy bills. Once you have paid for the initial installation of the solar panels, the energy they produce is essentially free, resulting in significant savings over time.